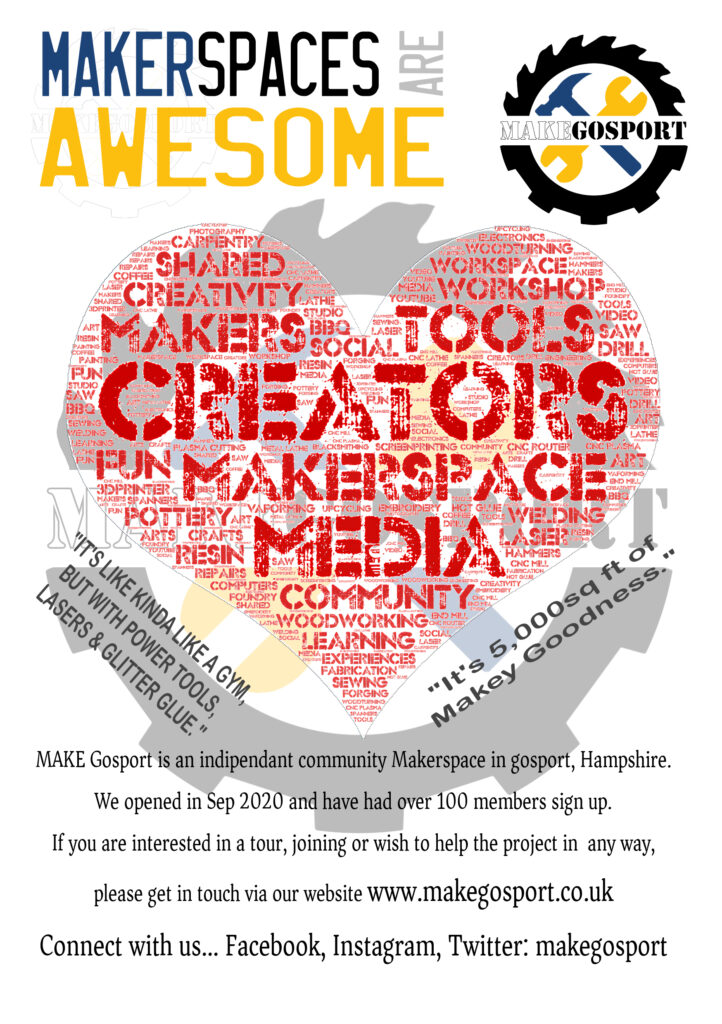 MAKE Gosport is a 5,000sq ft (450sqm) Makerspace (Hackspace) and is a essentially a shared community workshop / laboratory / studio. We are an organised group of local artists, engineers, makers, thinkers and tinkerers who work together to provide tools and learning resources to the community.
It's kinda like a gym but with power tools, glitter glue and lasers!
MAKE Gosport opened in September 2020 and are taking on new members.