We are delighted to be part of the Makers Central Members Card Club and we would like to invite you to join and support this great community AND save money!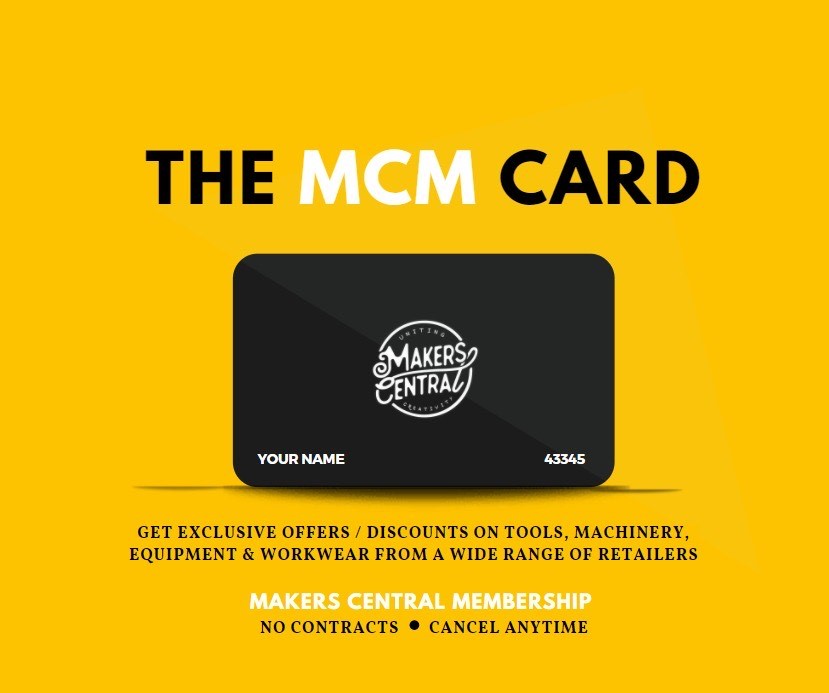 We are offering a 10% discount on MAKE Gosport (Monthly) Full Memberships meaning you save £4 per month! and with the MCM Card costing just £40 per year it pays for itself and you'll save an additional £8!
Step 1: Please visit www.mcmcard.com for further details & buy an annual membership for £40.
Step 2: Follow the special link emailed to you and sign up to MAKE Gosport at the discounted rate of £36 per month.
Step 3: MAKE!